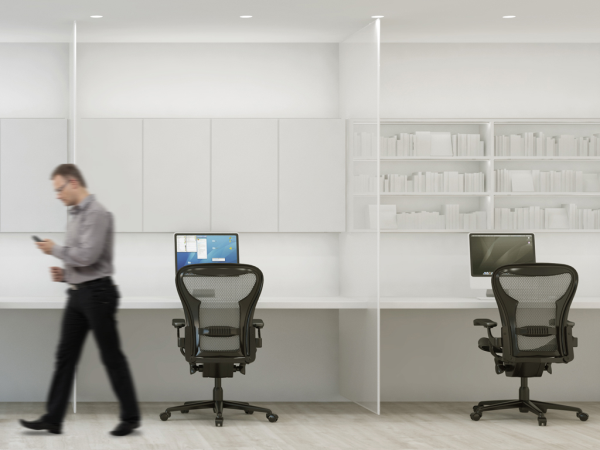 Commercial LED lighting design that focuses on the needs of occupants as well as cost savings is expected to be a major trend between now and 2020.
While further optimizing lumen output, light uniformity and luminous efficacy, lighting manufacturers and designers are expected to direct more emphasis and research toward the soft costs of lighting - glare reduction, circadian regulation and employee morale - Green Biz reported. The expanding proliferation of studies regarding the role of lighting in concentration and productivity in educational, healthcare, corproate and other commercial facilities has caused a turning point in discussion around fixture specification.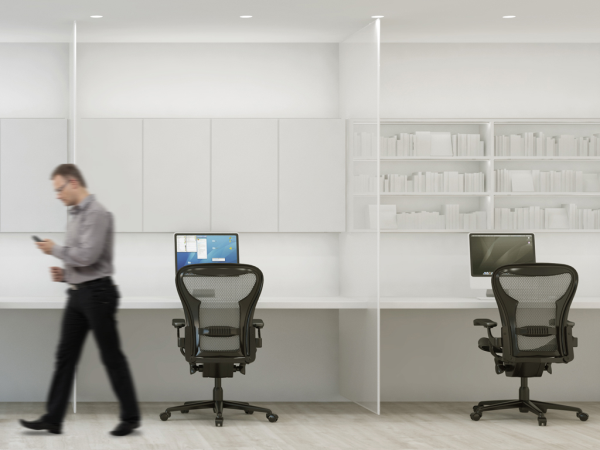 Rendering of an ultra low profile under and over cabinet lighting system using the recently introduced ZipOne LED 707 system by Vode Lighting.
A win-win situation
Many projects are going the route of minimalist lighting models to not only lower energy demands, but also lessen the physical presence of fixtures and limit direct visual contact with point sources. As a result, LED lighting has seen increased market penetration because of its growing proficiency in indirect lighting applications and dramatically smaller footprint.
The facility owners get the same amount of light with fewer and smaller fixtures, and occupants have less exposure to artificial light sources that can contribute to circadian disruption, unintended emotional intensity and increased stress. The same is true when looking at the advantages of dimming controls: Lower costs, more comfort and, at least perceptually, greater control over their environment for occupants.
Low profile lighting as a necessity
Human-centered fixture specification has become more than a pipe dream. The sometimes-imperceptible effects of lighting designs that do not cater the needs and preferences of humans can have major implications if left unaddressed for extended periods of time, such as the increased risk for heart disease, mood disorders and even weight gain.
With researchers turning their attention to these demands and growing expectations, it's no surprise that hospitals are looking into ways to use color-changing and tunable LED lighting to improve patient comfort or offices are considering greater adoption of dimming and daylighting controls. We expect to hear the same for retail, hospitality and residential spaces too as designers, architects and the public become savvier about, and more senstive to, the effects lighting can have on us.
Subscribe and stay up to date
No spam, we promise! You will only
receive essential emails.