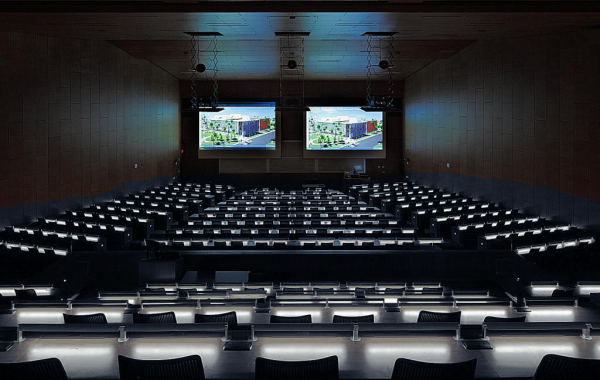 With so many technological advancements in linear lighting these days, it can be difficult to keep up. However, one thing is for certain: Tunable lighting and controls are quite the hot ticket for lighting designers and architects. Light and color have gone hand in hand since the dawn of time, so it makes sense that manufacturers and the lighting industry are fully embracing this development - especially since it means you can change the mood of a room or its occupants with a simple turn of a light knob.
Tunable: Great for Business
Whether your business is large or small, corporate or consumer-oriented, there are many reasons to seriously consider tunable lighting, controls and dimmers. For example, if you are holding a business meeting and need to keep your audience alert during a dull PowerPoint presentation, dimmed, cool-blue spectrum lighting is key. To help everyone slowly warm up - pun intended - to work in the morning, you may want to adjust the lighting to something a bit warmer. With controllable lighting color temperatures, your clients will be amazed at the additional productivity and health benefits you can provide employees in addition to the more obvious ones.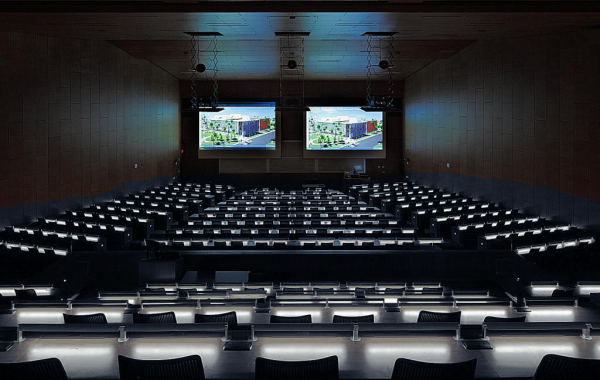 UCSD Telemed Center, La Jolla, CA | Architecture: SOM | Lighting Design: PBQA | Lighting: Vode WingRail | Image: Kenneth Naversen Photography
Dimmable and Tunable: Perfect for Museums and Galleries
When was the last time you went to a museum and didn't see dimmable lighting? Each work of art benefits from the right level of light, and the use of tunable white lighting can make the artist's color palette really glow - literally. Just imagine how much richer "The Old Guitarist" from Picasso's Blue Period would look with cooler lighting! Because museums and galleries keep their lighting systems on long hours, dimmable LEDs are also an excellent option to make the most out of energy savings. It doesn't matter if a gallery is large or small, pieces can really come to life with the right dimmable and tunable lighting and control systems.
LED Controls: An Inevitability?
Many in the industry believe that tunable, dimmable LEDs were a must, considering they are poised to become the lighting systems for the future and will typically have a life of 5 – 10 years. According to LEDs Magazine, this transition is happening quite quickly. In the span of one year, interest in LED lighting and control has moved from an expensive dream to a mainstream solution for manufacturers and designers alike.
Combining Form and Function
Specifying controls is one thing, but getting them to deliver high-quality lighting at the same time can be another. Fortunately, LED lighting, power and control technologies have advanced as rapidly - in some cases, faster. There are many streamlined linear lighting systems that can work wonderfully with controls and dimmers with no fuss.
We all know that LEDs are the most energy-efficient option in the lighting market today, but with tunable white LED lighting, controls and dimmers, the benefits really add up to something significant.
Subscribe and stay up to date
No spam, we promise! You will only
receive essential emails.