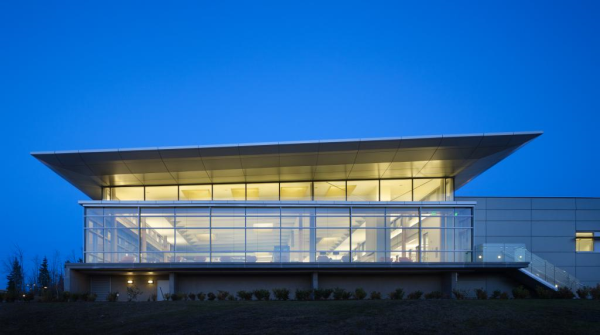 If there is one trend that we are seeing in the lighting industry, it is that LED lighting has finally worked out all of those hiccups, and is totally ready for the main stage. In fact, it is already happening among many lighting designers and architects across the country.
The "coming of age" moment is here for LEDs, as they have slowly crawled their way out of a niche market and asserted themselves as a viable source for large and small spaces. Architectural Record says that there aren't too many lighting problems that these fixtures can't fix, whether you are looking for a completely new, retrofit or renovation solution - indoor or outdoor.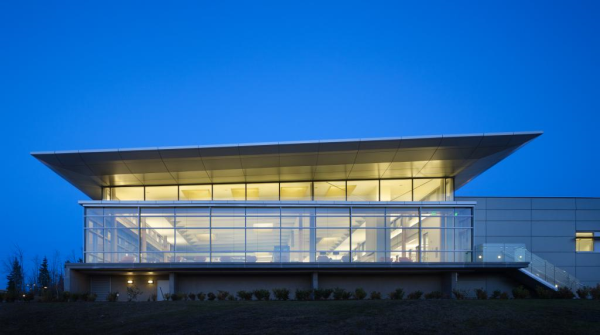 King County Library System, Sammamish Branch, Snoqualmie, WA | Architecture: Perkins+Will | Interior Lighting: Vode System stack mounted WingRail| Image: Benjamin Benschneider.
An Architectural Gem … Well, Sort Of
There is a reason why architects, and more specifically, architects who are fans of modernism, are hearty supporters of LEDs. Because many of the newest fixtures are streamlined and minimalistic, they can "fade into the background" and let the design of the building be the environmental hero.
Ambient daylight light is another growing trend in modern architecture. Many green-friendly and savvy designers are looking for ways to use natural light with environmentally friendly fixtures so that the entire illumination works in harmony from day to night while still respecting Mother Earth - and saving money.
What's New
Architectural Record also said that judging from the trade shows hosted by Lightfair and the American Institute of Architects, LEDs are "finally ready for prime time." According to their observations, the optics, color, dimming options and output of these lighting systems have all been vastly improved, and even big-name companies are making big bets on the LED bandwagon.
One of the biggest trends that was documented were high-ceiling applications, which shouldn't come as any surprise. In large-scale buildings and open offices, high ceilings are a common occurrence, especially in newer, modern versions.
Wall-wash and accent lighting was also on full display at these trade shows, showing that LED manufacturers are focusing on breaking through in the retail and commercial sectors. As more companies are looking at cutting costs and LED fixtures are becoming more mainstream, expect to see plenty of LED innovations and related products while you are browsing.
As always, adaptive lighting leveraging solid state LED technologies were a big hit at these trade shows, as their applications become ever more mature, sophisticated and visually convincing.
Subscribe and stay up to date
No spam, we promise! You will only
receive essential emails.