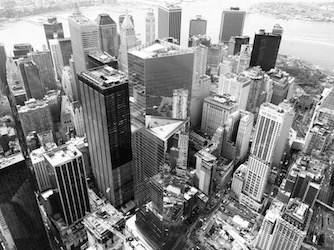 As always, Lightfair was fun. Seeing familiar faces, making new connections, mingling with award-winners (congratulations!), and talking shop until blue in the face. A few things stuck with us.
It's all about friends
Each year, we connect with more amazing market partners and friends. Rick and I sat down with Richard Meek, Principal at Archibald & Meek, and a few of his spec sales and marketing colleagues (they recently added Vode to their line card). They were thoroughly impressed with our magic act: pulling three Zip fixtures from a 2"-diameter packing tube. [[Insert "packing light" pun here.]] We caught up with new friends at SLS Vancouver and the Southeast crew from Sesco Lighting, in addition to friends we've known and loved for years. You guys are the best.