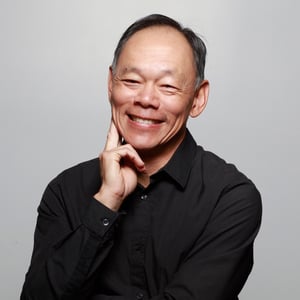 11 Questions for Scott Yu Chief Creative Officer.
Because we like to turn it up to 11!
May 2, 2018
Q. People refer to the new ZipThree® Suspended as a sexy fixture. Was that your intent?
SY: I wanted to design a surprisingly thin light fixture. I think sexy is in the eye of the beholder.
Q: What's the most childish thing you still do?
SY: Now that I have a grandchild, I get to do all kinds of silly things and never have to explain
 them.
Q: What was your style in the 80's?
SY: Lots of color. It gives me the chills when I think about it.
Q: What is your favorite product that you've ever worked on?
SY: The eco2000 which was presented at the 1985 Paris auto show. It was an experimental vehicle that achieved 85 mpg over 30 years ago.
Q: You're an avid reader. What books are on your nightstand?
SY: I don't have time to read, I listen to audible: "Thinking Fast and Slow" by Daniel Kahneman, "Nudge" by Richard Thaler, "Super Forecasting" by Philip Fetlock and Dan Gardner.
Q: Why do you like to use aluminum?
SY: I like to think there is a little bit of Ferrari in Vode fixtures.
Q: What kind of knick-knacks do you have around your house?

SY: What's a knick-knack?
Q: Do you own any clothes that aren't 100% black?
SY: Why yes I do. 90% are dark olive,
 90% are dark blue 
and 90% are gray. You do the math.
HI: Is it true that you cut sticky notes in half in order to save trees?
SY: True.
Q: On your day off you can often be found roaming the aisles of Ikea. Do you eat the meatballs?
SY: Never. Well, almost never.